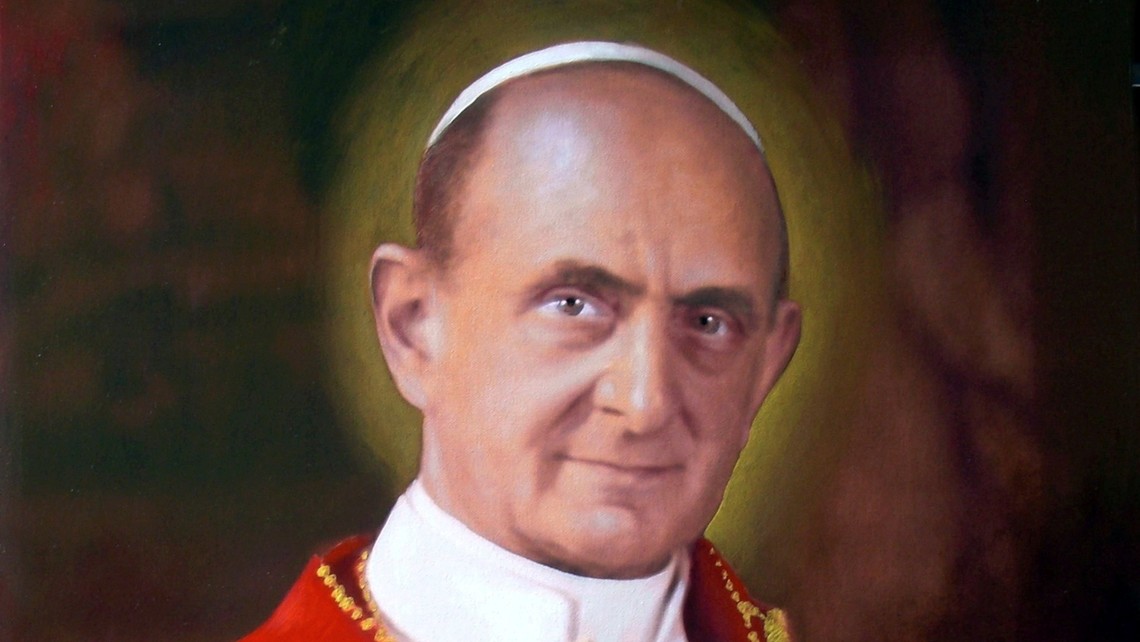 Date:
Tuesday, June 21, 2022 - 7:00pm
Faith Formation Discussion Series
Peace on Earth
a study in
The Church's Proposal for the Global Community
"Populorum Progressio"
(Progress of the Nations, 1967)
7:00 PM - 8:30 PM
Parish Hall
This prophetic Encyclical letter by Pope Saint Paul VI was written in the wake of the Second Vatican Council. Like "Pacem in Terris" it is addressed to "all people of good will". It calls upon the community of nations to cooperate in matters of social and economic development in light of a growing disparity between developed and developing nations. The document proposes a visionary outlook for global progress in a fast-changing world.  This encyclical is more relevant than ever!  
Link to the Document: Populorum Progressio
All are invited.
Talks will presume knowledge of these Church documents
Video Material Related to Populorum Progressio
Photo Courtesy of Wikipedia