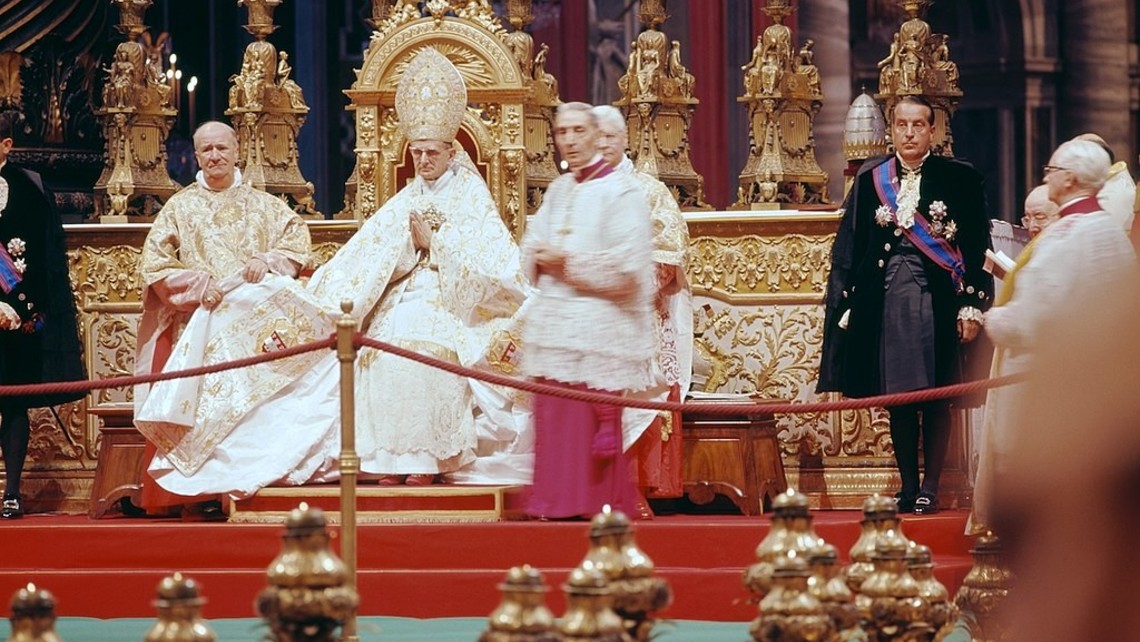 Date:
Tuesday, June 14, 2022 - 7:00pm
Faith Formation Discussion Series
Peace on Earth
a study in
The Church's Proposal for the Global Community
"Gaudium et Spes" 
(Pastoral Constitution of the Church in the Modern World, 1965)
7:00 PM - 8:30 PM
Parish Hall
"Gaudium et Spes" (Pastoral Constitution of the Church in the Modern World) is a groundbreaking document of the Second Vatican Council. It presents a brave new outlook for the global community in light of new developments in the community of nations.   Like "Pacem in Terris", this document is addressed "all people of good will," calling nations to develop a new collaborative approach in building a more just and peaceful world. This session presupposes knowledge of Part 2, Chapters III-V ( Nos. 63-93) in advance of the discussion.
Link to the Document: Gaudium et Spes
All are invited.
Talks will presume knowledge of these Church documents
Questions for Thought: 
1. In light of your reading the recommended passages from "Gaudium et Spes", how would you propose to solve the problem described in 'North Africa's Frozen Conflict'?
https://reader.foreignaffairs.com/2022/05/12/north-africas-frozen-conflict/content.html
2. How does this outlook about the war in Ukraine compare with the Church's proposals?
https://reader.foreignaffairs.com/?article=page-62137&edition=latestnews&
Photo Courtesy of Wikipedia