Gardening Day at Our Lady of Lourdes
Volunteers Beautify the Our Lady of Lourdes Campus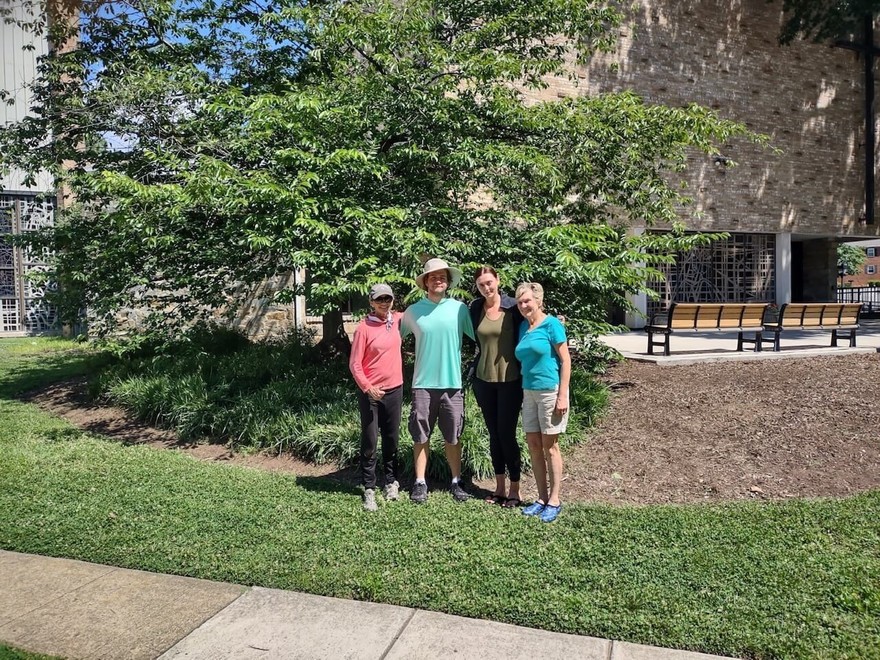 The "weeders" of OLOL's Garden Committee: Shawn, Kevin, Christina and Carole! Hala, who is not shown, helped too. We enjoyed early morning hours cleaning away all those ugly weeds in the front of our beautiful Church. The labor force did not use any weed killer. - just hard work. God blessed us with great weather. 
 
Celebrated afterwards with Amish Friendship bread, coffee and water. 
Great fun! All are welcome to dig a few weeds at anytime!
If you'd like to volunteer at Our Lady of Lourdes, please let us know here: